Commmercial and Industrial Rainharvesting Systems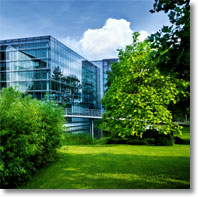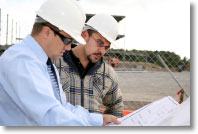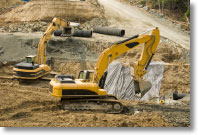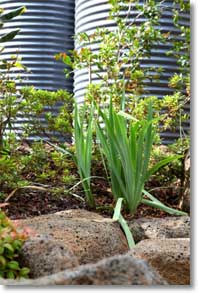 Large scale rainwater collection systems provide great economic and environmental benefits because of their overall size and the ability to mitigate both both stormwater runoff and municipal water usage. But they also demand greater attention to hydrology concepts, system design, competent installation and properly designed system components.
RainHarvest Systems provides planning, design, implementation and maintenance services for commercial and industrial systems of all sizes through a network of in-house and industry partnerships that best fit the needs of the project.
Our in-house CAD department, experienced LEED AP design staff, rainwater lab and industry-leading selection of rainwater storage options, filtration, high-capacity pump stations and water treatment systems make any water retention and detention system greatly simplified and achievable.
When the time comes for installation, our national network of trained installers and contractors can provide everything from project supervision to providing a complete turn-key solution.
Our experience includes:
Commercial high-rise developments
Retail and strip malls
Military bases
Hotels, Inns and Camps
Large residential tract developments
Universities, Colleges, High Schools and Elementary Schools
Cooling tower make-up systems
Parks and museums
Beer and wine production
Bus washing facilities
Our commercial/ industrial product offerings include:
Industrial rainwater filters
Stormwater filtration
Choke drain shafts
Infiltration and retention systems
Rainwater storage tanks
Industrial pump stations
RainFlush Treated Toilet and Urinal Systems

Pump control stations
Complex system control
Water purification systems
Water sterilization systems
Commercial and Industrial-specific Product Pages:
With two warehouses to serve you, we have just about everything you'll need in-stock when you need it.
Whatever the scope of your project, RainHarvest Systems is the partner you can depend on for a successful implementation.