In-Ground Cisterns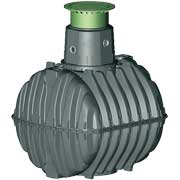 Underground cisterns are widely used for the collection and storage of rainwater in addition to the storage of well water, air conditioning condensate, cooling tower make-up, fire protection reserves and manufacturing process water systems.
You searched for In-Ground Cisterns. We've found 24 items for you.
Tip: You can refine your search by using the 'Refine Your Search' section on the top/left of the screen.
| | | | | | | |
| --- | --- | --- | --- | --- | --- | --- |
| | Size (Gallons) | LxWxH | Ships From | Prod. Code | Price | |