Rainwater System Tune-up (De-Winterization)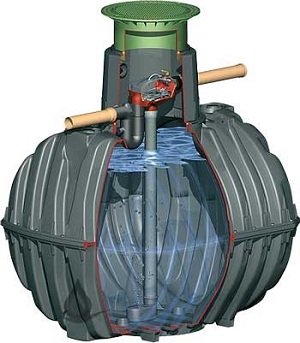 Summer is here and it's time to tune up your system for the hot season ahead. Preventive maintenance is the most cost-effective way to keep your system running smoothly throughout the year and it also assures that you'll harvest your maximum potential of rainfall.
Here are a few things you should check:
Tank water level and quality: The water should be clear and odor-free. If it's not, then you should inspect your pre-filtration system to make sure it's doing a sufficient job. If there's no water in your tank, you may have a problem in the conveyance system (gutters, downspouts, filtration or plumbing connections).
Pre-filtration Rainwater Filter: The filter screens should be cleaned of any leaves or debris. If you have an automatic spray head cleaner, it should be tested for operation. Most stainless steel screens can be easily cleaned in the dishwasher.
First Flush System: If your system has a first flush filter, it should be checked for excessive debris buildup. The flow control valve, primary filter screen, secondary filter screen and the floating ball should be cleaned or re-installed if they were removed for winterizing.
Floating Filter: There should be a nylon cord attached to the ring on the floating ball which prevents the floating filter from settling on the bottom of the tank. Pull on this cord to inspect the filter screen, hose and attachments. The screen and all other attachments should be clean and rust-free. If there is rust on the screen, it may need to be replaced. If you have a floating filter that was purchased more than 2 years ago, we highly recommend this inspection as some manufacturers produced intake screens that rust and can eventually allow the intake hose to drop to the tank bottom.
Pump and Controller: After verifying that you have sufficient water and the other components are working, it's time to test the pump and controller. Using your irrigation system, etc., turn on the pump for about 1 minute and make sure you have adequate pressure and flow. Make sure that the pump stops when the water demand is closed. If you have any problems, feel free to give us a call and we'll help you get your system running.
Post Filtration and Water Treatment: These are typically installed on potable water systems. Post filtration consists of cartridge filters, bag filters, activated carbon and UV sterilizers. Most cartridge and bag filters should be replaced annually at a minimum. Most UV sterilizer bulbs should also be replaced annually. Refer to the operating instructions of your system for recommended replacement guidelines.