Downspout Filters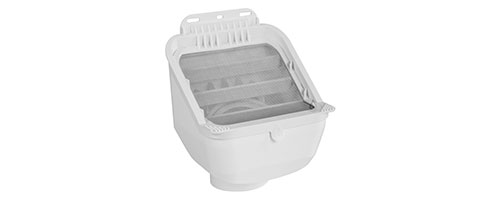 Downspout Diverters are a family of devices which divert water away from the natural flow of a downspout toward the rainwater storage tank. Some downspout diverters provide a filtration function in addition to diverting the water. Some diverters also eliminate the need for a tank overflow pipe.
Downspout Filters are a family of devices which filter the water in-line with the existing downspout on its way to the tank. Downspout filters often provide higher flow rates than downspout diverters.
Search Results
You searched for Downspout Filters. We've found 8 items for you.
Tip: You can refine your search by using the 'Refine Your Search' section at the bottom of the screen.
---
---